Chennai Corporation Recruitment – 2018
Announced notification for job recruitment for 129
Corporation Jobs
. This Recruitment notification has been announced on their official website. Candidates who all are eligible can apply online by using below link please read fully and apply below. As Corporation Jobs recruitment board has announced for vacancies of 129 for the below qualifications and eligibility criteria mentioned below. S follow our site for immediate updates.
Chennai Corporation Recruitment – 2018, 129 Vacancies:
TamilNadu Government Job Recruitment board announced notification for job recruitment for 129 Government post all over Corporation Jobs on 25.01.2018 and last date for applying on 02.02.2018. Candidates who all are eligible can apply online by using below link please read fully and apply below The eligibility criteria, application fees, age limit, salary details, selection process, important dates and education qualification which is required are mentioned below. The Applicants should go through the notification available in
Chennai Corporation
Website and everyone should verify there eligibility before applying any recruitment. Interested candidates use this wonderful opportunity.
For more updates on job stay tuned to our website.
http://www.latestjobinfo.com
Important Initiatives:
Organisation : Chennai Corporation
Location : Chennai (Tamil Nadu)
Job Type : TamilNadu Government Job
Job Designation : Corporation Jobs
Qualification : Any
No of Vacancy : 129 Posts
Start Date of Application : 25.01.2018
Last Date of Application : 02.02.2018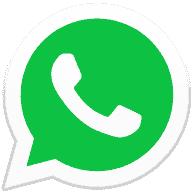 Join With Our Whatsapp Group Job Alert
Chennai Corporation Eligibility Candidate:
The Eligibility Criteris for Applying this posts as Follows,
Any After you will Check the Notification
Education Qualification:
Education Qualification Check for Before applying in Notification table Chennai Corporation Recruitment is to be completed any Any
Examination fees:
Candidates who are applying should pay Rs. Nil/- for Genera OC, BC, MBC Castes and Rs.Nil/- for SC, SCA, ST category through online debit card/credit card Net Banking Payments
Salary:
Technical and non technical Job salary details has been given below. The candidates can check various salary information below.
Medical Officer DTC – Rs.45000/-
Medical Officers (Medical College) – Rs.45000/-
Senior Medical Officer DE TB Center – Rs.45000/-
District Programme Coordinator – Rs.20000/-
District DRTB/HIV TB Coordinator – Rs.19000/-
District PPM Coordinator – Rs.19000/-
Senior Treatment Supervisor – Rs.15000/-
Data Entry Operator (DEO) – Rs.10000/-
Lab Technician – Rs.10000/-
TB Health Visitor – Rs.10000/-
Accountant – Rs.10000/-
Counselor DRTB Center – Rs.10000/-
Chennai Corporation Vacancies:
You can check their job vacancy details by post below,
Medical Officer DTC – 02 Posts
Medical Officers (Medical College) – 02 Posts
Senior Medical Officer DE TB Center – 03 Posts
District Programme Coordinator – 03 Posts
District DRTB/HIV TB Coordinator – 02 Posts
District PPM Coordinator – 03 Posts
Senior Treatment Supervisor – 15 Posts
Data Entry Operator (DEO) – 03 Posts
Lab Technician – 66 Posts
TB Health Visitor – 24 Posts
Accountant – 03 Posts
Counselor DRTB Center – 05 Posts
Date of Remember:
Start Date of Application: 25.01.2018
Last Date of Application: 02.02.2018
Procedure to Apply Government Jobs:
Login to official website: Official website Click Here
Eligible Candidate Read the notification carefully and fill the application
Fill the Application Academic Qualification, Age, Permanent Address, Date of Birth, Experience and other Related Information.
The Self Attested Copies of all Relevant Documents Preferred one format
Chennai Corporation Download and print Application
Important Links to Apply:
Chennai Corporation Official Notification PDF: Click Here to Download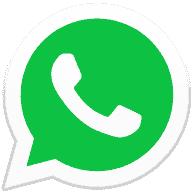 Join With Our Whatsapp Group Job Alert